30 minutes long.
Out in 2001.



Scot McElwaney, www.ridebmx.com, february 2001:

If you want to see a video with some awesome riding in it (and who doesn't?), then the new Square One video is right up your alley. Mike Aitken, Chris Doyle, Nate Wessel (who co-edited the video with Square One owner Chris Bennett), Ty Stuyvesant, Brian Wizmerski, Mike Sczenzy, and many more turn in incredible parts, showing that the Square One crew can tear it up in the dirt, on the street, and at the park. The only thing missing from the video is Square One's owner Kris Bennett, but Nate told us that since Kris rides for Little Devil he saved all of his footage for the upcoming Little Devil video. The Square One video not only has a lot of good riding, but it also has an insane crash section as well as a "temper tantrum" section that comes complete with thrown bikes, thrown helmets, and screams of rage and profanity. There are too many insane things happening in this video to list them all here, but I definitely suggest that you check it out and see for yourself.



David Pearce, www.bmx-test.com, 7-28-2001:

The first I'd heard about the new Square One video was at a jam at my local park. Kris Bennet handed out fliers saying that the video premiere was to be held at Section 8 skatepark. I ended up missing it, but my friend and local park owner, Kieth Hull, caught it. He came back saying it was above and beyond any video he had ever watched. I have a mind of my own, but Kieth knows his shit. I knew I had to get it.
Well about 3 days or so ago I purchased the Square One video "Up In Arms". I was super stoked to have it. I went to see the new Little Devil video and I wasn't even as stoked then as I was now. I popped, threw, chucked, slammed (which ever you prefer) it into my VCR and sat on my bed with a bowl of Fruity Pebbles. The video opens with Boy Sets Fire (the greatest band) "After the Eulogy", and if you are familiar with that song then you can only imagine what sort of riding went down. Fuckin' crazy! The riders include Ty Stuyvesant, Brian Wizmerski, Mike Aitken (insane bitch), Nate Wessel,Chris Doyle, Mike Szczesny and some drunken hessian named River Snake (not to be confused with the homeless crazy bloke called "Snake").
In my opinion the best parts were Mike Aitken riding like fucking water. He does this huge gap with "Angel of Death" playing. What more could you ever want? Then there is Wessel's part which is definitely tight. I was also pretty psyched to see my local park, Studio 334, in a lot of the video. So, basically if you don't buy this video you either hate yourself or you rollerblade, and even if you do then you should still buy it. This video will pump you to ride like no other video. So spend some money and buy a great video.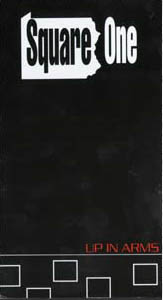 Filmed and edited by Kris Bennett.
36 minutes long.
Out in april 2003.



Bart de Jong, www.fatbmx.com, may 2003:

It takes a lot to make a good video. Good riding, good filming and good editing. If you miss out on one of those aspects, the end product isn't going to make it. Kris Bennett filmed and edited the video and did a great job at it. Good thing he doesn't get pissed at his camera so often and starts throwing it around. The best part of the video however is the riding. If you want to know what level riding is at right now, buy Wide Awake Nightmare. Corey Martinez' opening part and Brian Wizmerski's final part are my highlights but every rider in between has their original moves, especially Ty Stuyvesant does good in the originality part, must be the hair. Mike "Knight" Aitken has so much flow and talent, Biz Jordan rules the trails and has started doing a lot of tech street stuff. Shawn Walters goes big on rails, Mike Szczesny is a good overall rider, Nate Wessel is a pool shark and Chris Doyle keeps on amazing me with hard barspin fufanu/tailwhip/hurricane style tricks. Lots of spots were visited to get the footage together for this creation. Hope Kris won't get in trouble by using original classic rock songs. The 36 minute long tape makes you want to ride. For that alone you should get your copy.
"I love this tape"

smpbr21, www.bmx-test.com, 08-20-2003:
1: Production Quality (7/10) I thought the the quality was poor in some parts. Low light made some shots hard to see. There was nothing really innovative, same old editing style with pure riding and very few shots of anything else. The intro page for the DVD looked really lame, small font size makes it hard to read. The logos and art look like good ideas but poorly done and executed.
2: Riding (8/10) This is where I was the most disappointed.
It was good, don't get me wrong, but it didn't exactly blow my mind. I think I was expecting a lot more than what there was. Everyone kicked ass, Martinez, Doyle, Wizmerski, and Aitken really stood out. I compare this to Forward as both were super hyped up, but Foward delivered better. Square One lacked any really cool spots, mostly skatepark, street, and the same trails almost everytime. Each was nothing I'd really be super excited to ride, I'm sure everyone wants to ride that halfpipe thing in Spain from Forward.
3: Music: (9/10) The music was really good, mostly classic rock with a fews regular rock songs thrown in. No rap or poppy punk, just good music that went well with the riding.
4: Bonus stuff: (10/10) The Bonus stuff was great. There were the standard crashes(brutal), outakes etc., but there was a small video of Doyle riding sudio 334 (I think that's the number) and the best part is you get the first Square One video "Up In Arms" along with the video.
Overall: (8/10) This was a good video. The riding was good and everything flowed well. I wish it wasn't hyped up so much because it really had high expectations to live up to. I would buy this video just to get two great videos for the price of one.



www.eastreet.fr.st:

Une video filmée et éditée par Kris Bennett, le patron de Square One, qui nous fait decouvrir son team et qui n'est pas le dernier pour les tricks, bien au contraire!!! Le team est constitué de Corey Martinez, Mike Aitken, Ryan Jordan, Ty Stuyvesant, hawn "ELF"Walters, Mike Szczesny, Nathan Wessel, Chris Doyle et Brian Wizmerski qui, ont le droit à une bonne séquence chacun. Chaque séquence a été filmée très récement avec du trick, je ne vous que ca: Doyle, qui est devenu plus que complet dans son riding, peut vous rendre dingue car il fait tout!!!! halucinant ce Doyle!!!! Martinez qui je crois obtient la palme avec handrail en monté to blunt sur la dernière marche to fackie handrail. Aitken qui l fidèle à lui-même est rapide et stylé avec son célèbre 360 loockback (facile quand on est goofie.....rire) rien à ajouter du pur style, mais du tricks aussi !!! Jordan, dans un ditch avec des plans inclinés tout plat, commence par un bunny up 540, puis enchaîne un bunny up tailwhip, puis bunny up downside tailwhipet puis se mange en tentative de 720 en trail plutôt pas mal. Stuyvesant ne lache rien non plus avec du tech, du gros et surtout un alley oop upside down footplant sur un spine, ça va quoi!! Elf Walters fait du street, du bon gros street avec un gap to handrail énorme qui fini dans les buissons en face. Szczesny, avec un nom commme ça , on devait se foutre de ça gueule en classe, mais bon, il y a du riding, car ce jeune homme aime les sub box et les barrieres avec de gros fufanu et autre tricks dessus. Wessel comme d'hab, gros transferts, tricks bizarres, wallrides énormes, bref du Wessel. Wizmerski, très bon riding street et même très très bon. A noter quand même quelques demi turndown à la fin de gros tricks qui aurait pu être évités. Dans l'ensemble, une très belle vidéo,du bon son, et des riders qu'on decouvrent dans de nouveau registre avec des tricks hallucinants. De plus la version dvd, édition spéciale contient une séquence crash, une présentation du spot indoor de Doyle et plus. A voir ABSOLUMENT.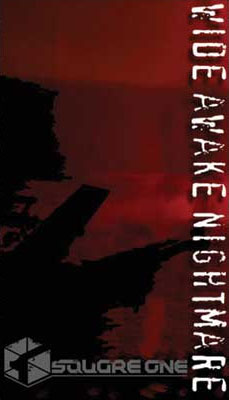 Best of Wide Awake Nightmare.


Chris Doyle section.


Corey Martinez section.