Place: Pipeline.
Medias: BMX Action june 1984.



BMX Action june 1984:

The AFA (American Freestyle Association), headed up by ol' Bob Morales, has put together a pro class for the killer elite of vert concrete. Now thise mostly fearless but totally crazy skatepark shredders are gonna be going head-to-head at every contest for big bucks! And we bet you thought those guys were hangin' it out when they were riding for trophies, right? Well prepare to have your sense of reality assaulted. You ain't seen nothin' yet!

A new feature to the contest was the highest air competition. The judges were looking for the lowest point of the bike when it peaked, and there was some controversy brewin' as to who won 'cause it was real close between Fiola and Dominguez. The prize was $200, winner take it all. By the judges decision, Fiola won. The judges marked his winning aerial at eight feet, nine inches and that's on top of a bowl that is 12 feet deep. That's almost 21 feet from the bottom of the pool!
Brian Blyther was the only amateur to enter the highest air contest.

Fiola broke his wrist two weeks before the contest trying to invent a new trick. He was trying to do a drifter air. Sort of a carve aerial. A couple days before the contest Eddie cut his cast off so that he could ride, but after the morning session he decided it would be best to have it back on.

If Donovan Ritter keeps improving at the same rate he did between the last two contests, he's gonna be putting some heavy pressure on everyone. Check the cover.

HIGHEST AIR: 1.Eddie Fiola 2.Michael Dominguez 3.Brian Blyther

PRO: 1.Eddie Fiola 2.Michael Dominguez 3.Brian Deam

17 OVER EXPERT: 1.Hugo Gonzales 2.Dan Osman 3.Ted Emmer

16 UNDER EXPERT: 1.Brian Blyther 2.Donovan Ritter 3.Rich Sigur

17 OVER NOVICE: 1.Steve Peralta 2.Mike Lenkowski 3.Richard Allison

16 UNDER NOVICE: 1.Marc McGlynn 2.Rich Aguilar 3.Perry Wagner



Donnovan Ritter, www.kingoftheskateparks.com, july 2013:

This was my second K.O.S. contest and first picture in the magazine. I was practicing the morning of the contest. Bob Osborn was standing on the edge of the pool waving at me to do an air. I remembered all the other photos where Mike D and Eddie did Top hander lookbacks, so I figured I wanted to do something different. Right after that contest I got picked up by Haro Bikes. A few weeks later I received a call from Bob Haro, Haro told me he just got off the phone with Bob Osborn (BMX Action). Haro said, "Donovan you're going to be on the cover of the next BMX Action" he also said the it was a combo-issue. It was going to be a FREESTYLIN' special issue combined with BMX Action.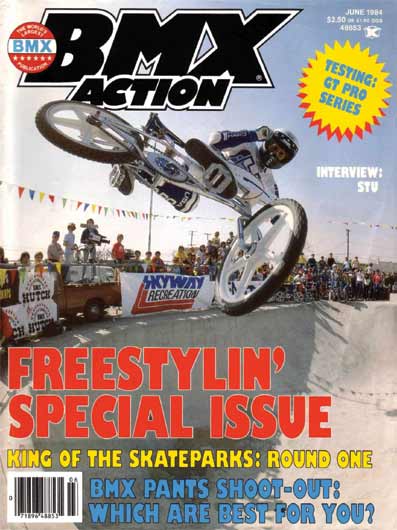 Donovan Ritter on the cover of BMX Action june 1984. Photo by Bob Osborn.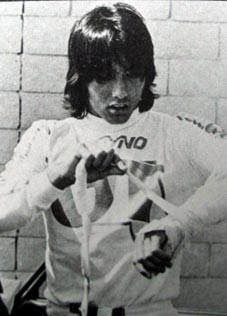 Eddie Fiola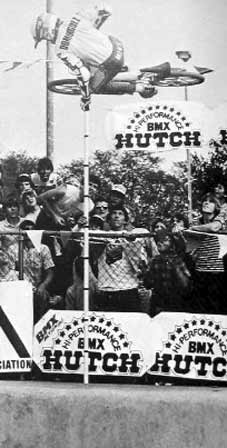 Mike Dominguez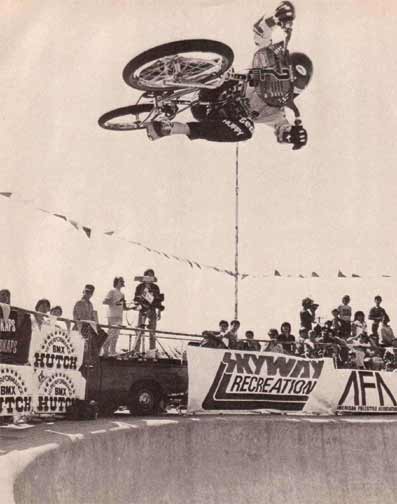 Brian Blyther



Rich Sigur